Road Transportation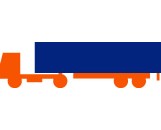 Domestic and international transport of full loads
This represents both imports to the Czech Republic and exports throughout Europe. Consignments on the road are continuously monitored and the client is kept informed about their position.
We provide transportation vehicles EURO 33 with a capacity of 25 tons, and a large volume of vehicles EURO 38, to 24 tons.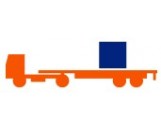 Cargo express transport
Within the Czech Republic we arrange delivery from door to door within 24 hours with a fixed tariff for shipments up to 1,000 kg. Within Europe we transport these shipments by small vehicle according to the contracted price.
International transport of cargo in the form of part loads
In the situation where the customer would prefer a lower price before the time of delivery, the consignment can be loaded on a truck together with other consignments. For the customer, this represents a significant saving on expenses for transportation.
Transport of dangerous goods under the ADR
This is transportation which takes place under stringent safety conditions, with specially equipped vehicles and trained drivers. The customer secures transportation of dangerous goods with all due care and skill under the ADR.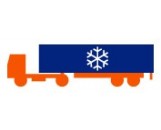 Cargo shipments in vehicles with regulated temperature (refrigerated trailers)
This is provided in cases where it is important for the customer to ensure a constant temperature in the transportation of goods, in order to maintain its quality. The trailers have thermal monitoring with memory and the capability of graphic reproduction of the temperature in the hold for a period of seven days. We also provide transportation in refrigerated vehicles, up to 3 tons, with ADR equipment.
Transportation of bulk commodities
We provide tipping trailers as required, within the Czech Republic and also other European Union countries. We accomodate both exports and imports.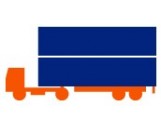 Oversized shipments
This is transportation where the size or weight of the shipment exceeds the allowable limits set by the laws. We arrange transportation of such items, negotiations concerning the territory of other states, obtaining permits for transportation of excessive loads, including safety escorts. The customer needs only to provide accurate specifications of the consignment ie. Its dimensions, layout and weight, for example, its technical description.